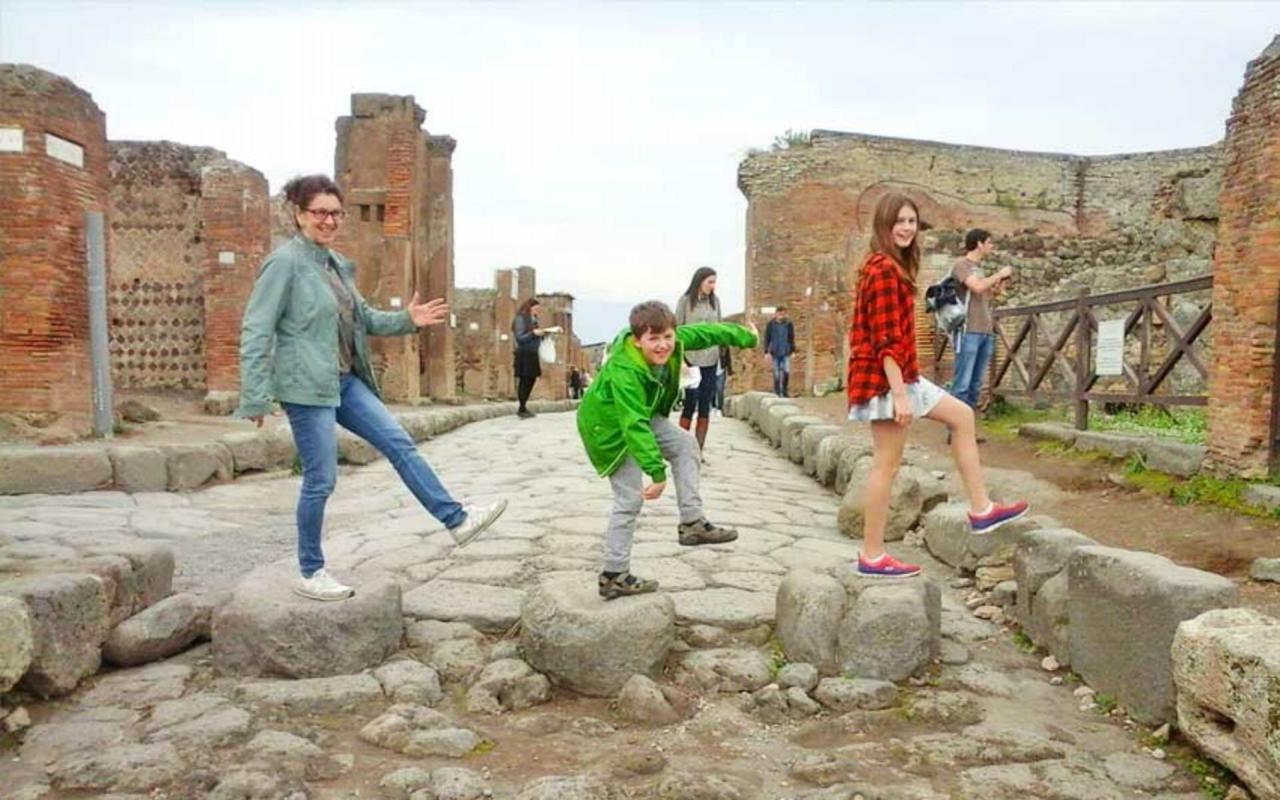 Pompei: Two hours happy private tour for children
Book a guided tour and let yourself be amazed, together with your children, by the ruins of an ancient Roman city.
Learn how the city was buried by the eruption of the nearby volcano Vesuvius in 79 BC and be enchanted by the life stories of the ancient Romans as you pass through buildings such as the Thermopoly, temples and various Roman villas located in the city. Discover the life of the ancient gladiators, the warriors of the ancient Roman civilization who have inspirede the fantasies of young and old people to this day. This tour is designed to involve all the participants and especially the little ones. Moreover, thanks to the priority access of the guide, your children will not be bored waiting in the long lines at the ticket office.
Meeting Point

TEMPIO TRAVEL office, first floor of the Circumvesuviana train station of Pompei Scavi Villa dei Misteri , via Villa dei Misteri 1, Pompeii. The guide will be waiting for you with a service sign with your booking name.
Useful informations
Free to stay inside after the tour
Available languages: Italian, Spanish, French, German, Portuguese, English.
Whisper available for groups larger than 10 people
We recommend you to wear comfortable clothes, sneakers and sunscreen.
Please bring an identification document for children under 18 ears old and for young people between 18-24 years old from the European community
-You can use the free parking of the Osteria Nonna Cherubina, located in Via Diomede 16, 80045 Pompeii, at just 500 meters from the main entrance of the archaeological site.
For directions:
Https://www.google.com/maps/place/Via+Diomede,+16,+80045+Pompei+NA/@40.7520121,14.4740154,17z/data=!3m1!4b1!4m5!3m4!1s0x133bbcb3b117ec25:0x462d65e59ff33e52!8m2!3d40.7520081!4d14.4762041
Not included
Entrance ticket to the archaeological park