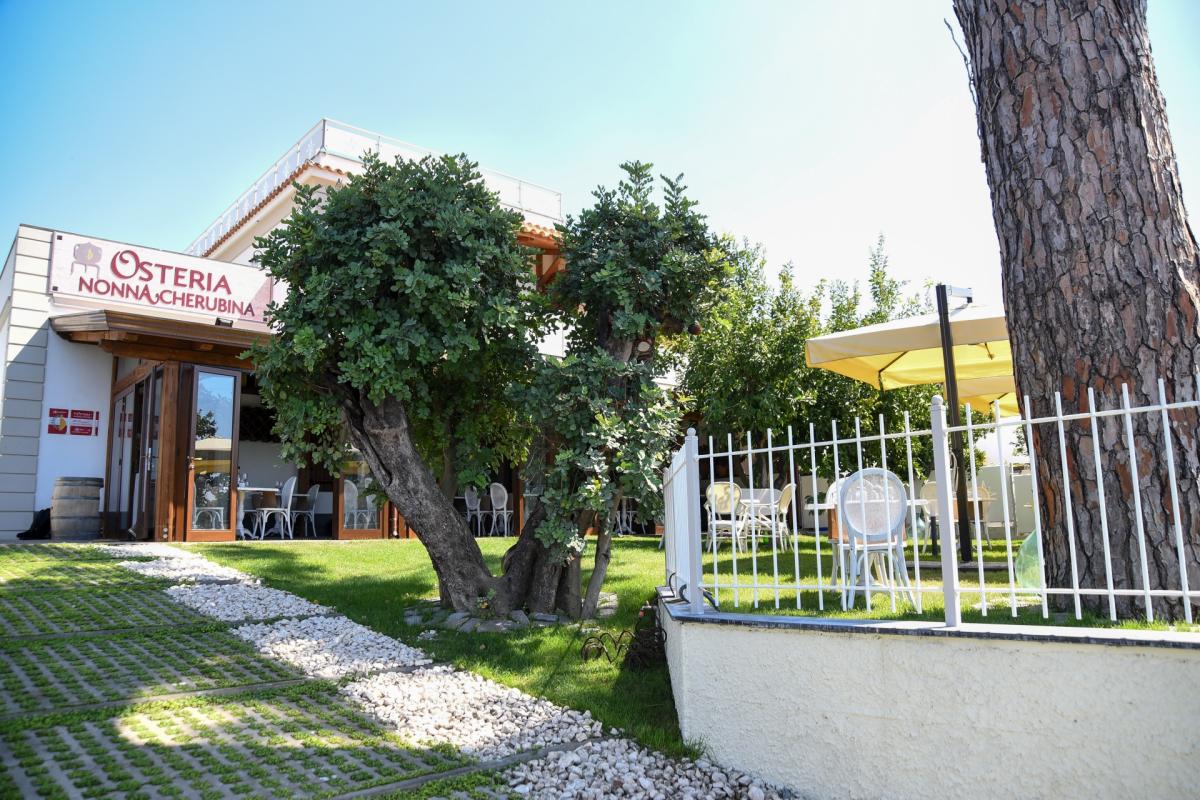 Lunch on the outskirts of Pompeii
Visiting Pompeii is a magnificent but really challenging experience. After a long day in the ruins, finding a quiet place to enjoy a good meal can make a difference. If you are looking for a lunch break dedicated to quality and excellent food in a quiet place, away from the hustle and bustle but very close to any type of connection, Osteria Nonna Cherubina is ideal for your needs. You will be welcomed by our very kind staff and you can relax in our magnificent lemon grove for a full 4-course lunch including an appetizer of cold cuts and cheeses, the typical "BRUSCHETTA" with tomato, first course with the famous "gnocchi" alla Sorrentina and to finish with sausages or ribs with baked potatoes. All in an enchanting, quiet and familiar place that will leave you delighted.
Meeting Point

Osteria Nonna Cherubina, Traversa Andolfi, 15, 80045 Pompei NA, Italy.
Included
Cured meat and cheese appetizer
Bruschetta
Sorrentine gnocchi
Sausages or ribs with baked potatoes